Tyler Farr Signs To Jason Aldean's Night Train Records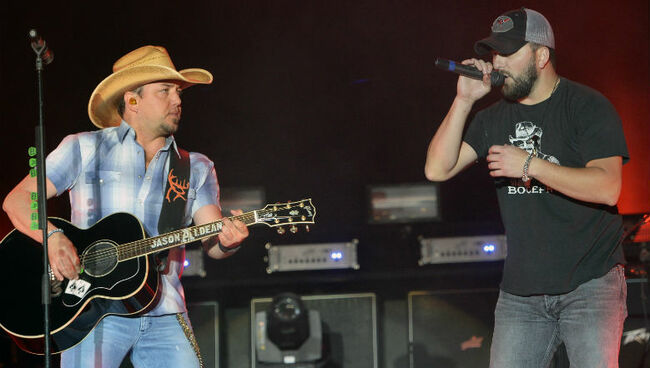 Tyler Farr is officially part of Jason Aldean's Night Train Records, an imprint at his label Broken Bow Records.
Moving from Columbia Nashville, where he released his debut album, Redneck Crazy, and follow-up, Suffer in Peace, Farr said that he's eager to work alongside one of his closest confidants. "I am very excited to be a part of this new chapter in my career with Broken Bow/Night Train Records," he said in a statement. "I'm looking forward to working with one of my best friends in Jason Aldean and the entire Broken Bow team. Can't wait to see what the future holds!" Meanwhile, Aldean appeared elated for Farr's new move, saying, "It's cool to pursue this new endeavor in my career. I can't think of a better way to start than signing one of my best friends. I also really believe in him as an artist and am looking forward to everyone hearing what we're working on."
Of course, Farr and Aldean have plenty of history together. In addition to their musical collaboration, "Damn Good Friends," a cut on Farr's sophomore effort, Aldean was also a groomsman in Farr's 2016 wedding to wife Hannah Freeman. Aldean will also produce Farr's next album. Broken Bow's roster already includes the likes of Aldean, Dustin Lynch, Chase Rice, Everette and Lainey Wilson. Scroll on below to see the big announcement photo!